TRIPLE CREEK RANCH ~ October 2010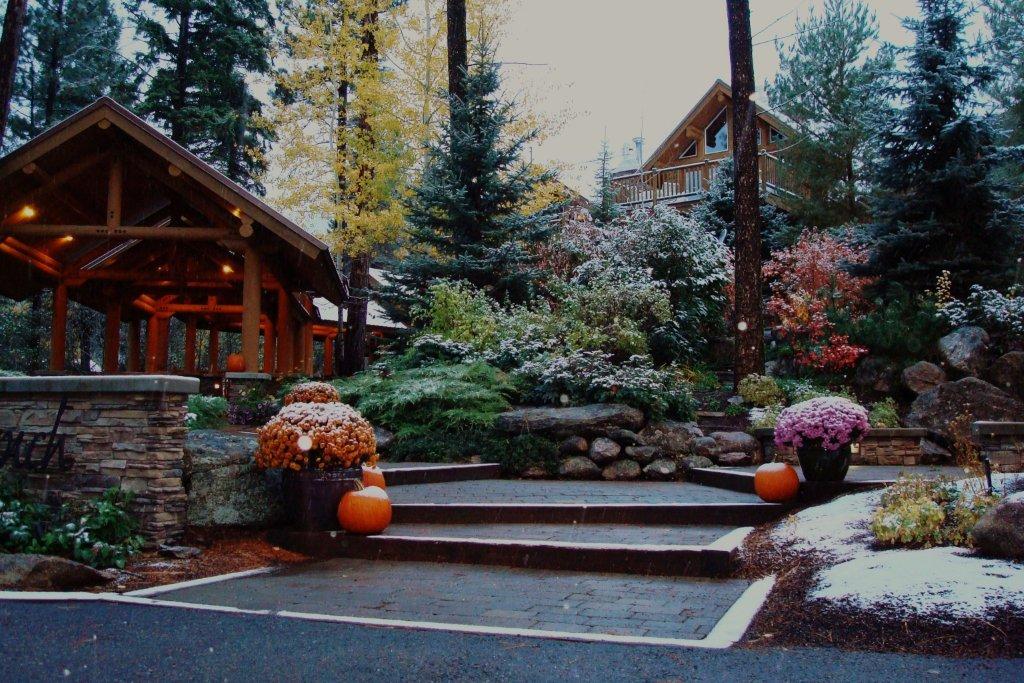 ---
~ Artist Workshops ~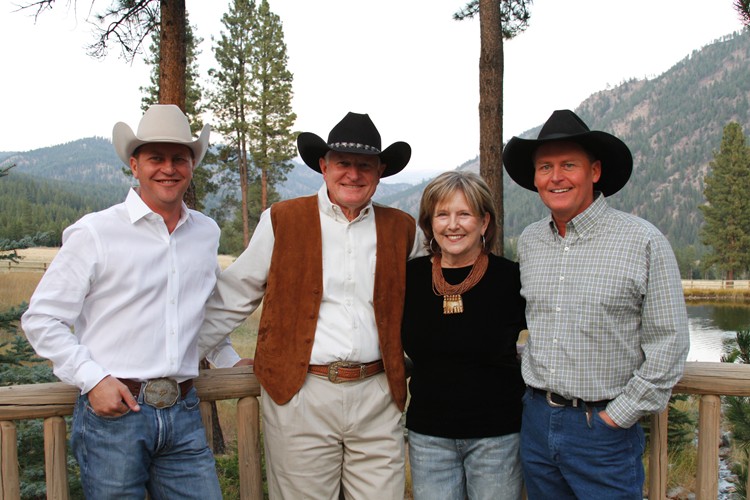 We had the most wonderful experience at Triple Creek Ranch in Darby, Montana. Greg was invited to join the artist weekends and teach a special workshop. Triple Creek is a very special place. The moment you arrive you are welcomed like you have just come home. Home to five star cuisine, luxurious cabins and the breathtaking scenery of the Montana Rockies.
Triple Creek Ranch has been rated the number one Inn in both the United States and Canada by Travel an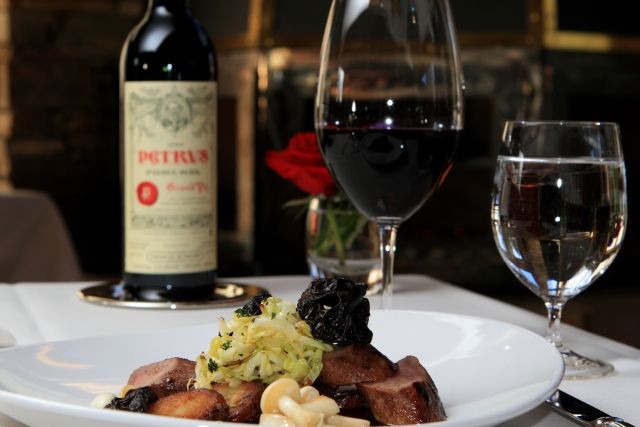 d Leisure Magazine. It is easy to see why, once you experience the luxurious comforts it has to offer. The extensive Western Art Collection throughout the Lodge and the cabins is phenomenal. The innovative cuisine is truly a decadent experience. The fine dining had us quick stepping back to the lodge to see what the chef had waiting for us next. The intuitive personalized service makes one feel welcome and catered to immediately. The activities at Triple Creek range from fly fishing in some of the best waters in the US to horseback riding in some of the most beautiful country. It simply shouldn't be missed!
Greg joined Jean Richardson and Steve Oistad for a wonderful weekend of painting and sculpting and gourmet food and wine. Guests were welcome to participate with the artists or observe their methods, while enjoying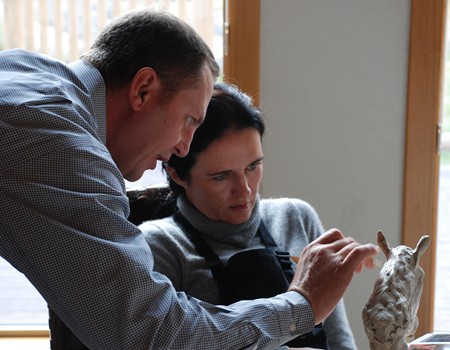 all the amenities at Triple Creek. Greg enjoyed the workshop setting and the opportunity to teach sculpture to a great group of people. Greg's class was excited to give sculpting a shot and dove right in. They got so into working with the clay that Greg had to encourage all to step away from their work for a moment to each lunch and come back with fresh eyes. It was amazing to attempt to see through a sculptor's eyes and make that translate that to one's hands as we tried to create work in the round.

On Friday evening we were joined by owner, Craig Barrett and invited to tour the art collection at his personal residence on Triple Creek. Wow! Craig stayed and participated with all three artists in a fun filled "quick draw" to wrap up the weekend. We'd never seen anything quite like it! It was a wonderful experience that we are already looking forward to repeating next fall.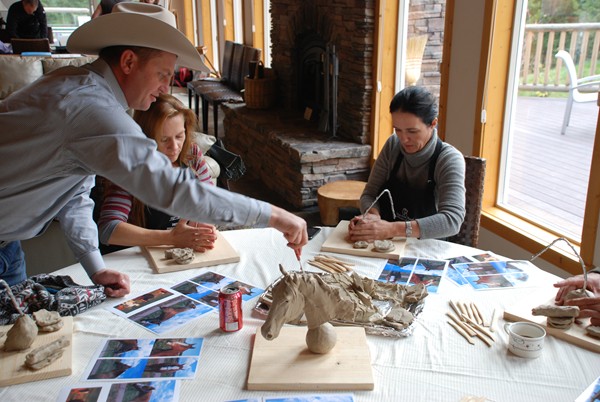 We would be happy to share the full schedule of events for the weekend and assist you in joining us at Triple Creek Ranch. This is the only workshop Greg offers, at any time. We hope to see you there with us next year!

We encourage you to visit the Triple Creek Ranch website to explore their lodge, cabin accommodations and full list of amenities.

Our special thanks to all at Triple Creek Ranch for a wonderful weekend. And to Michael, Cindy, Kristen, Libby and Kevin - you were a great group to work with!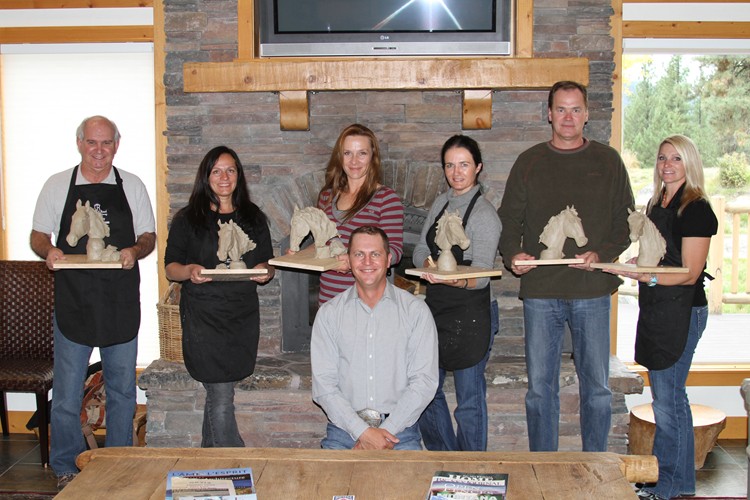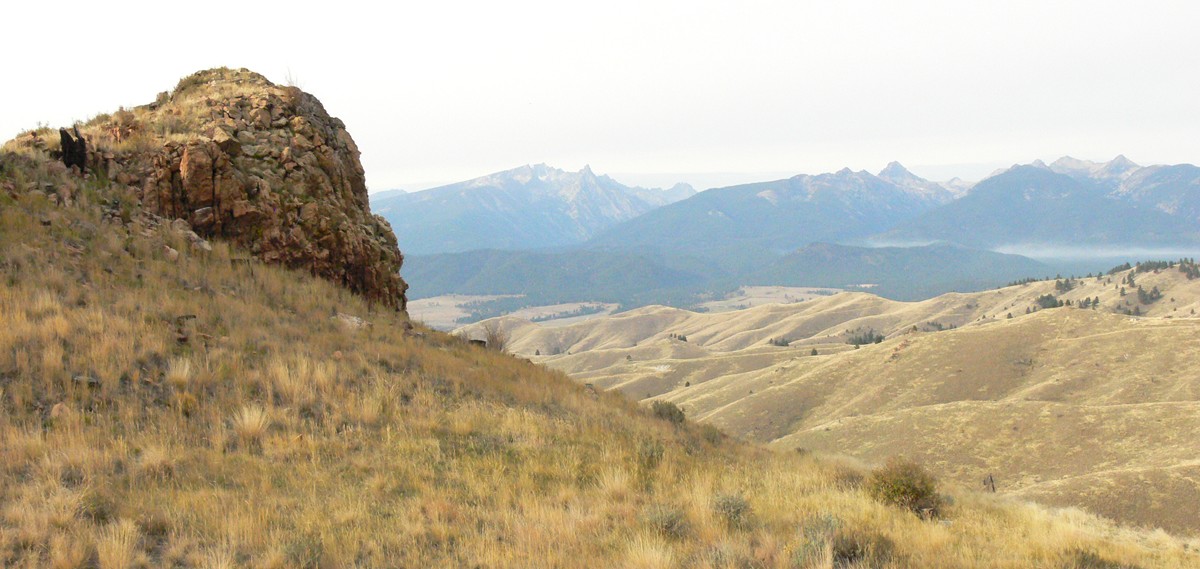 Until next time . . . Take care and God Bless!